Upcoming Thailand Tour:
Thailand August 31 2017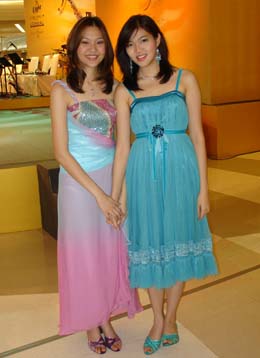 Besides meeting some of the most beautiful exotic women in the world, you will also have the opportunity to experience the hottest nightclubs anywhere! Nowhere will you find a more exhilarating nightlife than Bangkok. Our staff will guide you to the best places to have fun and excitement. Your tour will start off with our staff picking you up at the airport. From there you will be taken to your hotel where you will stay in a large suite with a king size bed, 42 inch plasma TV, high speed Internet & kitchenette. Also, you will start each day with a wonderful buffet breakfast.
On your first day our staff will take you on a city tour. This will give you a great opportunity to see how incredible Bangkok is. Just prior to the first social we will hold an interpreters meeting. This will give you a chance to meet with all of our interpreters. That evening you will attend the first social where you will meet some of the most beautiful and sincere women of Thailand .
On Saturday morning we will have a walking & Metro tour; showing how to easily get around the city using the Sky Train. By Sky Train you can easily get to most of the main attractions of Bangkok. This is a quick and easy way to get around the city.
Saturday night we will hold the next social where you will have an opportunity to meet more young, beautiful and available ladies.
We will have staff on hand to show you the best restaurants & nightclubs in the city. The hotel is located just minutes from the hottest nightlife in all of Asia. Bangkok also has the largest shopping district in the world. It is said if you cannot find it in Bangkok then it does not exist.
If you ever find yourself without a date just stop in our office anytime and look through our catalogs. Our staff will always be happy to arrange a date for you anytime during the tour, and of course there is no charge for this.
Join us in the most exciting city in the world! Known as the City of Angels, there is no other city in the world like Bangkok Thailand.
Click here to find the best Airfare to Bangkok

Thai Golf Courses
Bangkok is also home to some of the best Golf courses in Asia. Play golf during the day and socialize with some of the most beautiful women of the world. The average green fees in Bangkok is just $50 and this includes your personal Caddy.
Many of the courses are just a few minutes from the hotel. Our staff will be happy to reserve tee times before you arrive. Just let our staff know when you would like to play or join one of the groups in a friendly tournament. Click here to find dates and times of our golf tournaments.

Shopping In Thailand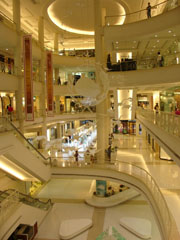 Besides dating these enchanting women of Thailand , it is one of the best places to shop in the world. Dozens of shopping malls are located within minutes from the hotel.
From local crafts to designer clothes, you will find huge discounts. Tailor shops are on every street and you can have custom tailored suits made the same day for less then $75.
Take a unique excursion to the famous Floating Market . A great day trip with one of the ladies you have met during the socials. Take a private boat along the canals and waterways of Thailand where you will be captivated by their unique culture.

Like To Make Your Trip FREE?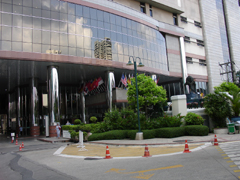 Thailand is home of the world-renowned Bumrungrad International Hospital .
Ranked as the best international hospital in the world. Serving over 2500 outpatients a day. If you need medical or dental treatment, the cost savings can more than cover the cost of your trip. A savings of up to 90% over American Hospitals and the quality of treatment is second to none.
The Agency Hotel is only a five minute Walk to Bumrungrad

Click here to check prices and services ( Bumrungrad Hospital )
What Our Clients Say
I just want to tell you what an incredible time I had on the tour. I met so many young beautiful women. After the first social I had 8 dates and they were 10, 15, and 20 years younger than me. I was dating three girls a day. I just could not make a decision. I loved going with a group, it was great to go out with the other guys on double & triple dates. One night we all went to a night club and had the time of our lives. I do not think any of us will ever forget that night. I never thought so many young women would want to date me. I dated more hot young girls in that one week than I did in 4 years of college. I can't say enough about your tour. Best vacation I ever had!
James
Just a quick note to thank you for convincing me to go on the tour. I was so skeptical, even after I arrived. But after just 15 minutes in the first social I had several hot girls approach me. It was over whelming. I just never imagined that this quality of women would be interested in me. I met the girl of my dreams she is so beautiful. This was a life changing experience. These women are sincere, no games, they are intelligent, elegant women. Brains and beauty, what a combination!
Dan
Regardless if it works out with the girl I am seeing, I will never date in America again. I just did not realize the differences in the way women were from one culture to the next. To actually meet beautiful women who are so nice, caring, and sincere, it was refreshing to meet women who are actually looking for real love, not just a penis with a wallet. And the best thing is they are much more beautiful and younger than the women I meet in America. I only wish I had discovered this 20 years ago.
Robert
Still Skeptical? View over 500 video testimonials from past clients. Need even more? Call our office and we will refer you as many past tour clients as you like. Our past clients are so pleased that they are glad to talk to you about their tour experience. 1-602-553-8178 ext 2
Did you know that you are more than twice as likely to stay married to a foreign woman than if you marry an American woman. See Immigration/Department of Justice Report . We are living proof this works, all three owners are still happily married for almost 10 years. We all met our wives during our own tours.
THAILAND ROMANCE TRIP INCLUDES
Two fully catered, specific invitation, large Socials
Hotel accommodations in Bangkok Thailand
Unlimited Personal Introductions
Complimentary interpreters provided at all Socials
Airport Pickup
Breakfast daily
One hotel area and city orientation tour
24-hour hospitality and guidance from our AFA staff
In-house complimentary interpreting services located in the AFA office
1 month Platinum Membership ($95.00 value)
Please note the tour begins Thursday, check-in time is after 3:00pm. If you arrive on an early morning flight and wish to check-in early, you will need to make arrangements for early check-in. It is best to arrive on Thursday evening to early Friday morning.
AFA is the only American Company in Thailand licensed to operate singles tours.
Make Your Reservation

Five Star Accommodations In The Heart Of Bangkok

The definition of luxury and elegance can be found in our range of suites, each thoughtfully designed to offer you the ultimate in comfort and the soothing reassurance of feeling at home during your stay. In each of President Solitaire's well-equipped Executive and Premier Suites, the roomy Solitaire and Platinum Suites, and in the lavishly appointed Penthouse Suites, care and attention has been paid in every respect to ensure the ultimate in comfort and contentment. Located on two private floors, with a spacious lobby area, President Solitaire's Penthouse Suites are designed with privacy in mind, for business or for pleasure. Meanwhile, style and elegance abound as each Penthouse Suite comes complete with a private jacuzzi, and our one-bedroom Penthouses offer practical walk-in closets.
Sleep dreamily on one of our custom-crafted, king-size beds, complete with the finest linens, in our Solitaire and Platinum Suites. Each suite is furnished with a classical ambience, featuring rich wood paneling and luxurious rugs laid on hardwood flooring. Designer artworks and 42" plasma TVs add to the rewarding experience of your stay as our most welcome guest. Marble-lined bathtubs convey a feeling of luxury enhanced further with separate shower cubicles, while the Platinum Suites are each equipped with a personal jacuzzi.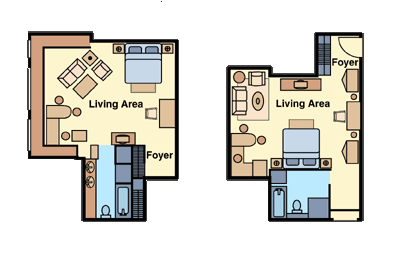 To add an element of practicality to your comfort, each room comes complete with a well-appointed kitchenette comprising a refrigerator, microwave oven, electric hub, and storage cabinets, as well as tableware and kitchen utensils. And to keep in touch with family, friends, and colleagues back at home, complimentary wireless Internet access is available throughout the Hotel.
Each Suite Includes:
42" plasma television and DVD player
Complimentary Wi-Fi wireless Internet access
Complimentary maid and linen service
Complimentary satellite television with over 30 channels
Complimentary daily English-language newspapers
Fully fitted kitchenette with cooking and dining facilities
Electronic door locks and safe
Minibar
Wardrobe, slippers, iron, and ironing board
Make Your Reservation
Discover why more Romance Tour clients place their trust in A Foreign Affair each and every year than any other tour agency!
Now have all your Romance Tour questions answered by one of our Tour Representatives 7 days a week, from 9AM to 9PM MST, by calling our Tour Info line at (602) 332-7805
Thailand Romance Tour Details
Romance Tours
Russian Women Tours Latin Women Tours Peru, Latin Women Tours Costa Rica, Latin Women Tours
Ukraine Women Tours

Thailand, Asian Women Tours

Philippines, Asian Women Tours Multiple Cities Women Tours