Nikolaev apartments for rent
Other Apartments for Rent in Nikolaev, Ukraine:
Nikolaev 3 Apartment [N3],(35m sq)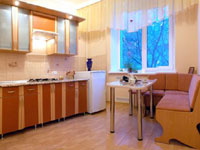 This one bedroom air conditioned Nikolaev Ukraine apartment is centrally located in the one of the city's oldest neighborhoods. One can feel the difference between the old and new city by walking along quiet and quaint streets in the core of Nikolaev. Everything for your convenience!
Amenities include:

water heater,
gas stove/oven,
microwave,
cable TV,
Stereo,
DVD,
phone,
washing machine,
linens,
dishes,
central heating.
Apartments for Rent
Russian Apartments for Rent Colombian Apartments for Rent
Ukraine Apartments for Rent
A Foreign Affair

7320 N Dreamy Draw Drive
Phoenix, Arizona 85020
(602) 553-8178
FAX (602) 468-1119

Contact Us



THIS PROGRAM IS THE SOLE PROPERTY OF A FOREIGN AFFAIR AND MAY NOT BE COPIED IN ANY WAY OR FORM WITHOUT EXPRESS PERMISSION FROM A FOREIGN AFFAIR.

© COPYRIGHT 1996-2021 - ALL RIGHTS RESERVED.