Latin Club

About The Latin Club

A Foreign Affair offers Latin Club Individual Services for specific cities. These destinations are generally a few hours flight from the southern reaches of the United States.

We currently offer services in:

Barranquilla, Colombia
Cartagena, Colombia
San Jose, Costa Rica
Lima, Peru
Medellin, Colombia
Santiago, Dominican Republic

*SPECIAL NOTE: Due to the fact that we just recently began listing profiles from the Playa Del Carmen and Cancun region, currently we cannot accommodate Latin Club service requests in that region, as Latin Clubs require a larger number of active profiles than we currently have in the region. At this time, the best way to arrange a meeting with a woman in that region is to do it via your existing correspondence. Once you both commit to a meeting, the woman would need to sign your IMBRA form, after that she would be able to release her contact information and you can make all further arrangements directly.

To get started, fill out and submit the form directly below.
Click Here to Submit your Latin Club
Client Profile and Invitation Form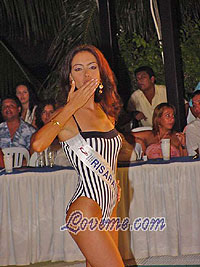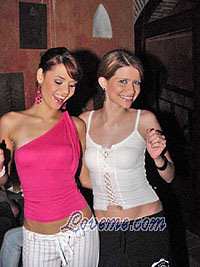 Membership Includes:
Airport-Pick-Up
AFA staff will meet you at the airport and escort you to the Hotel, check you into your room and familiarize you with the location of the AFA office.
One-on-one Introductions
AFA bilingual staff members will perform up to 3 one-on-one introductions per day at our local office in your selected city. After a short introduction period (up to 15 minutes per intro) you may wish to conclude the interview or you may wish to move to a more casual setting such as a restaurant or coffee shop. The AFA staff member will suggest several locations in the close vicinity. This casual and public setting will provide an atmosphere where the women can feel relaxed and will help to enhance communication. If you should choose the cafe you should be prepared to pick up the check for yourself and your guest. Translators available for additional fees in necessary.
On-going Introductions for 7 days
You will have access to the AFA Women's Catalog in hard-bound edition. You may stop by the office any time during normal business hours (Monday through Saturday, 9:00am till 1:00pm and 3:00 pm till 7:00pm ) and brouse through the pages of large glossy photos and read the accompanying profile text.
Fiancée Visa package ($93.45 value, US citizens only)
The Fiancee Visa package is a step by step guide designed to help you successfully and correctly complete the paperwork necessary to submit to the INS for your fiancee's visa. It is a must have reference if you are considering taking a spouse from a foreign country.
One month Platinum Membership ($95.00 value)
The Club Members Platinum Membership entitles you access up to 100 ladies addresses from the 1000's of profiles offered on our site over a one month period, including the 100's new profiles which we add each and every week!!
$100 OFF any ONE_TIME attendance at any AFA Romance Social event.
Choose to attend any AFA Romance Social at any worldwide location and receive $100 off the event.
Courtesy Service
Our staff members will be available at the office during normal business hours to answer questions and help with questions you may have regarding women, their city, country or local customs.
New Women Applicants and Profiles
As a Latin Club Member, you will have first choice and daily access to the new applicant profiles as they arrive in our office.
---
Hotel Information
---